COLLISTAR MASCARA ART DESIGN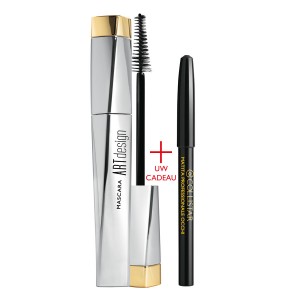 DURABILITY: This mascara is an extremely durable cosmetic. It neither leaves smudges nor flakes on the face. Another advantage of the product is that, it does not stain eyelids at any degree. Due to these features, eye makeup holds throughout a long and hard day of work. Moreover, the mascara maintains its properties even if worn at high temperatures. However, do not confuse these characteristics with waterproofness.
BRUSH: Bristle of the brush is arranged in a triangular shape. To clarify, the tip of the brush is occupied with shorter bristle that gradually becomes longer as reaches the bottom of the applicator. Despite the interesting design, the process of mascaraing the eyelashes located in corners of the eyes, requires quite a precision.
APPLICATION: Long bristle eases mascara application and the set out of these enables coating each lash precisely. As a consequence, lashes are separated and nicely fanned-out along the eyelid. During the application, it is necessary to manoeuvre the brush in order to reach every single hair of eyelids'. Another advantage of the mascara, conical shape helps with covering lower eyelid lashes with, so-called, vertical method.
EFFECTS: What are the outcomes brought by Collistar Mascara Art Design? Certainly, eyelashes covered with the cosmetic are perfectly separated and turned into being pitch-black. Unfortunately, the mascara neither increases the volume nor curls lashes. For that reason, the product can be recommended to people having long, thick and slightly lifted but fair lashes.
MASCARA REMOVAL: How to cleanse the mascara from the lashes? All you need is a cotton pad soaked with either a micellar or regular lotion. Press the cotton pad towards your eye and wait until the makeup relocates itself from lashes into the pad. If the cosmetic is waterproof, you have to use a cleansing product of stronger properties.
Effectiveness

Non-allergenic

Safety

Popularity

Customer reviews

Opinions about the producer