Colourful and Glitter Mascara.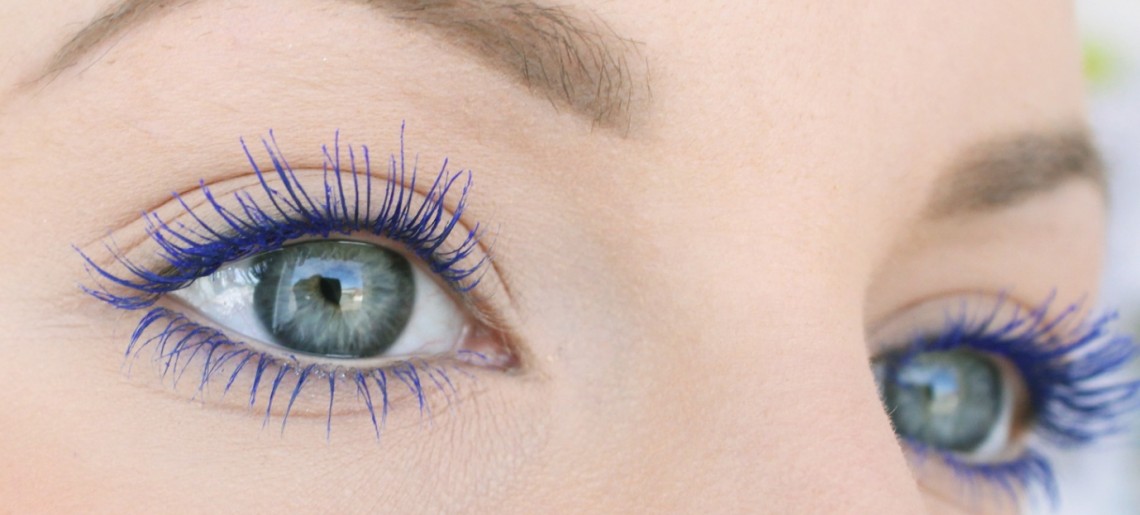 Everybody without exception knows black mascara. But have you ever come across colourful or glitter mascaras? And do you know what colour suits you best?
Yellow, pink, brown, violet, green and blue mascaras are easily accessible in any cosmetic shop. We can buy glitter eye beautifying products as well. These look especially appealing while put on the tips of eyelashes that have been already covered with a black mascara. In a case, you do not have such a cosmetic, then prepare your own glitter eyelashes at home. How? Collect an adhesive, a stripe of false lashes and loose glitter or glitter eye shadows. Spread the adhesive over the lashes and then sprinkle the lashes with glitter. Wait several minutes to let the lashes dry-out and brush down the excess of sparkling particles. Now, you can apply the lashes on your eyelids.Are you content with your disco look?
Now, a few words concerning colourful mascaras.
First piece of information, if you decide to use mascara of other colour than black, do not apply vivid or sparkling eye shadows, eye pencils or eyeliners. Such a combination of intensive colours may look either cheesy or a little bit overwhelming. In such a makeup style, it must be the mascara carrying the domineering feature. Allowable in turn, is drawing thin eye lines of the shame shade as the mascara used.
You can leave lower eyelashes uncovered if you are afraid of achieving too expressive look. Let these remain natural, or coat these with a conditioner or a transparent mascara. The technique, which is not advised to adopt, concerns applying two different colours of mascaras at the same time. The only exception is made by combining a black mascara with other colours.
How to match mascara with the colour of the iris?
First of all, blue mascaras are the must have of 2015 spring/summer season. These suit all types of beauty and all sorts of eyes. Eyelashes covered with a bright shade of blue make the face look well-rested and fresh. When it comes to blue and green iris, try applying a violet or purple mascara. You may as well cover your lashes with a pink-shaded product. A green mascara works best with brown and hazel eyes. Actually, try applying a black mascara underneath the brightest shades of green to gain an interesting effect on your eyelashes.