What is a Semi-permanent Mascara?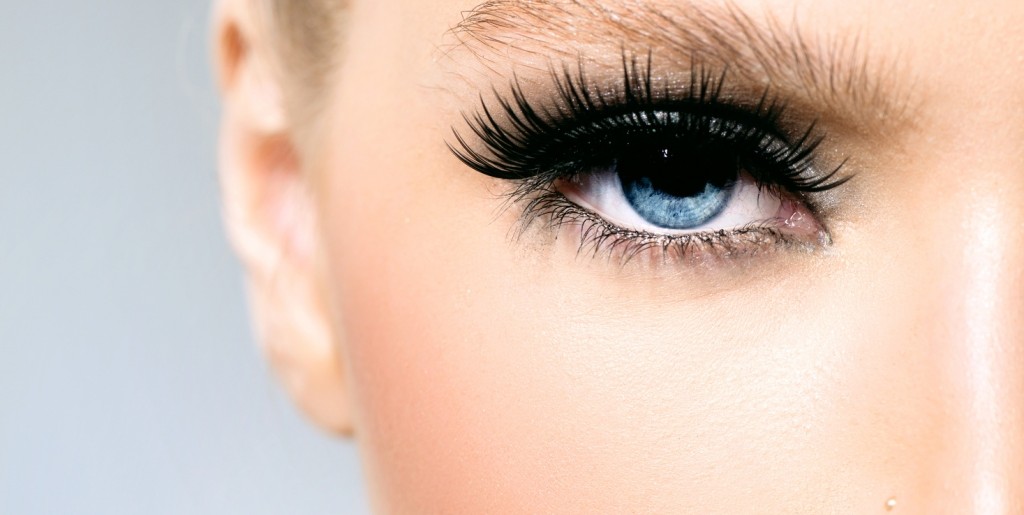 As the name speaks for itself, semi-permanent mascara is a product that is used for performing semi-permanent eye makeup. The minute it dries out, the product becomes waterproof and holds on lashes for even four weeks. What is more, the product used during this beautifying treatment is characterized by extremely high quality. In other words, it neither irritates nor deteriorates condition of the eyelashes. Furthermore, semi-permanent eyelash mascaraing treatment lasts from 30 minutes up to one hour. The period of time devoted on the mascaraing depends on the condition and number of lashes a woman has. When it comes to the removal of the cosmetic, it has to be performed at a beauty parlour because an unexperienced person might cause a great damage to the eyelashes. Basically, semi-permanent mascara removal session lasts approximately 15 minutes.
What are the effects brought by semi-permanent mascara application? First and foremost, eyelashes covered with the product look gorgeous and the makeup itself is extremely durable. We do not have to be worried whether our makeup is perfect, or whether the coats of mascara applied have run down our face. Actually, this beautifying treatment saves up a lot of time since we do no longer have to cover the eyelashes with mascara every morning before going out. Another considerable advantage, semi-permanent mascara provides volume to eyelashes, thickens, extends, and curls these as well. Notably, it can serve as a complementary treatment to eyelash thickening treatment.
Because semi-permanent mascara is a fairly specific makeup technique, it is suggested to take a proper care of it. To demonstrate, it is forbidden to wash your eyes up to five hours after the treatment, and what is more, you must not take a hot bath, enter swimming pool or sauna even after two days since the beautifying session was held. Furthermore, it is not allowed to use any cosmetics that contain oily substances. For that reason, in order to take care of eyes, one has to use products, such as makeup remover, of water base only. Another key point, it is advised not to rub fiercely eyes while purifying face. What is more, one must remember to separate eyelashes with a special comb every day in order to avert creating unattractive effect of stuck eyelashes or, so-called, fly's legs effect.
As any other beautifying treatment, semi-permanent mascara treatment has plenty of contraindications as well. To enumerate, firstly, a person undergoing the semi-permanent mascara session has to take off contact lenses. Secondly, it is not advised to undergo the treatment if one suffers from some skin or eye illnesses such as, excessive eyelash loss, chemotherapy, allergies, bacterial infections, hair pulling disorder, pink eye, cataract or glaucoma.